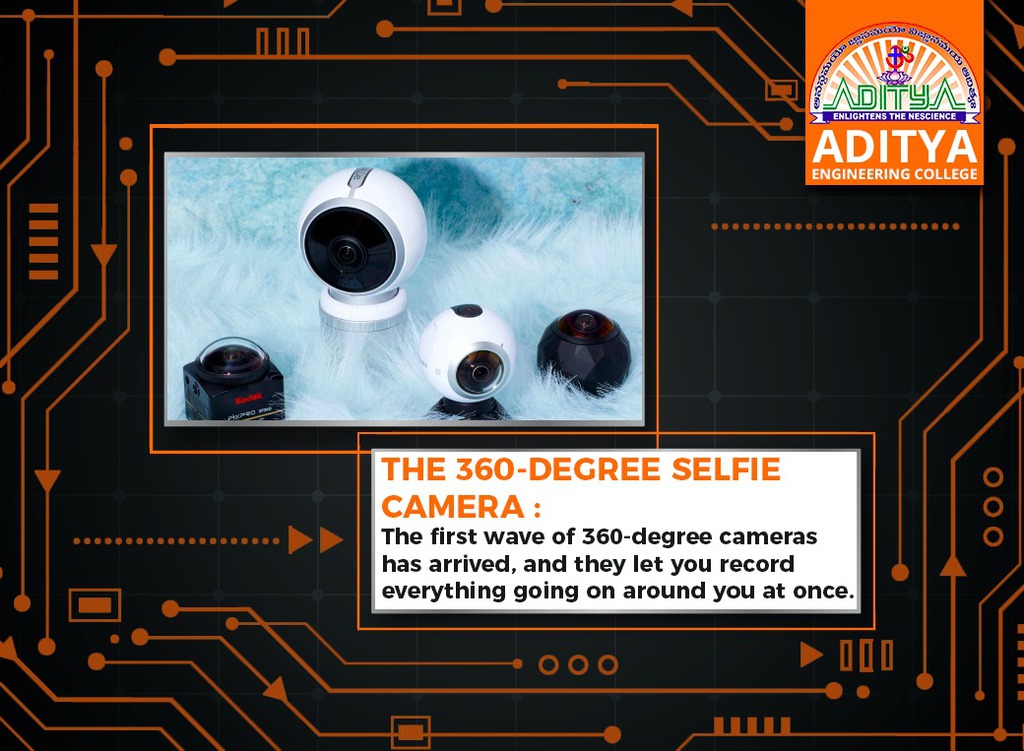 We generally use various cameras for many purposes in our daily life. Though they are very easy to use, it captures only the part of a picture around us.
Now the first wave of 360-degree cameras let you record everything going on around you at once. If you have a VR headset, such as the Gear VR or Google Cardboard, you can enjoy that trip to the Grand Canyon, family birthday party or rocking' concert in virtual reality and really feel as if you were there Or you can just watch 360 clips on your phone or laptop after uploading them to You Tube or Face book. There have been 2 main choices for shooting photos and video that captured that context to use a rig to position multiple cameras at completely different angles with overlapping fields. The assembly method was even as cumbersome and usually took multiple days to complete. Once you shot your footage you had to transfer the pictures to a computer to wrestle with advanced, so convert the file into a format that others might read simply.
For instance, 360° cameras need additional H.P. than regular cameras and generate additional heat, however, that's handled by the energy-efficient chips that power smart phones. Today, anyone can should buy and use a good 360° camera for the record a video inside minutes, and transfer it to Face book or You Tube. Abundant of this amateur 360° content is blurry for  a number of it captures 360 degrees horizontally however not vertically and most of it's mundane. However the most effective user-generated 360° photos and videos such as Virtual Forest deepen the viewer's appreciation of an area or a happening.
There are different types of Selfies. They are
360 Fly 4K
This 360-degree camera features 2880 x 2880 pixels, a 360 x 240 field of view, and boasts water resistance at up to thirty feet. The battery outlasts much of the competition, clocking in at around one and a half hours. It offers 64 GB of storage and a micro-SD card slot. It has a 2.5" diameter and weighs in at just over six ounces.
LG 360 Cam
It isn't exactly a true 360-degree camera because it can't get the full circle in every direction, but its ease of use, portability, and nice-on-the-wallet price tag makes it more than just a passable device. With a 2560 x 1280 pixel video resolution and an hour of battery life, the 2.65-ounce item may prove popular with frequent travelers.
Samsung Gear 360
Your video resolution hits 3840 x 1920 pixels. Made for Sam sung phones, this camera also features a battery that lasts for an hour. While it isn't water-resistant like the 360 Fly 4K, it is at least splash-proof. It will hold up to 200 GB and also has a micros SD card slot. At 5.4 ounces, it isn't the heaviest model.