Tesla New Semi Truck – Self Driving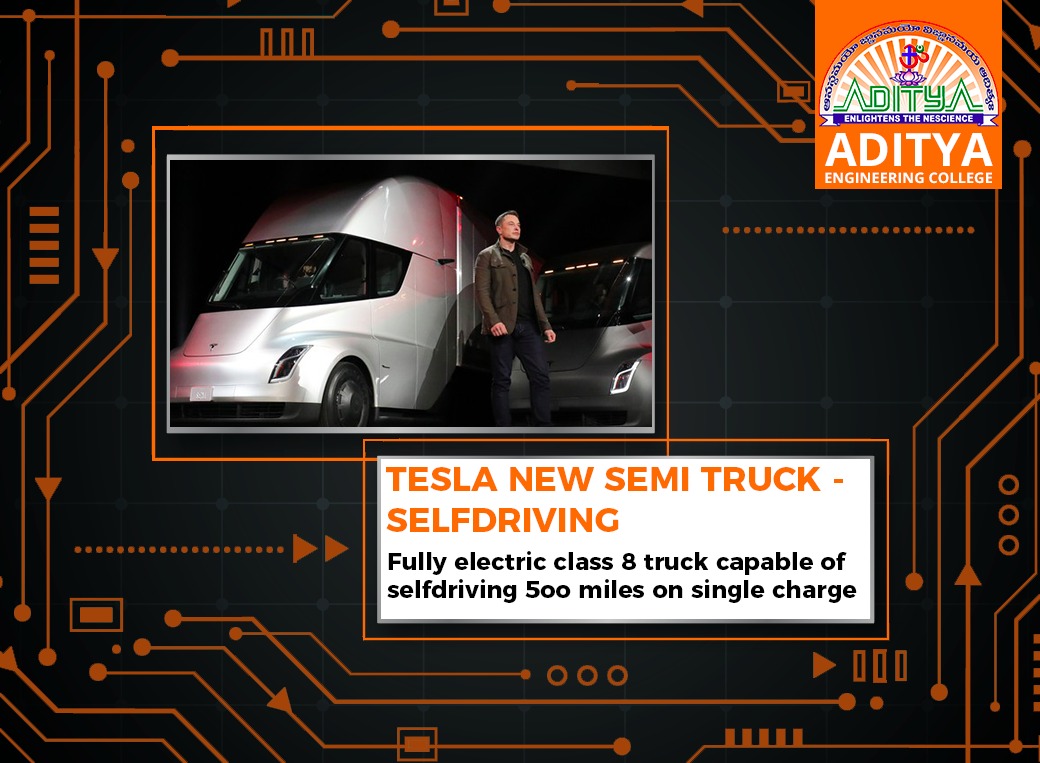 On 17th Nov 2017, Tesla CEO Elon Musk revealed the new Semi truck as the safest, most comfortable truck via flashy live-streamed event at its Design studio in Hawthorne, California.
It is a fully electric Class 8 truck, a category of freight vehicles that weigh more than 33,000 pounds, including tractor-trailer rigs that form the backbone of commercial road freight. This one can haul 80,000 pounds, Musk said. The semi-truck comes with Enhanced Autopilot, the second generation of Tesla's semiautonomous technology, equipped with automatic braking, lane keeping, and lane departure warnings and also designed with "nuclear explosion-proof glass" for the windshield.
"Every truck we sell has Autopilot as standard," and "This is a massive increase in safety" said by Musk And he promises production will start in 2019.
It may be true because about 4,000 Americans die in truck-related collisions every year and human errors are also part of the reasons. That may goes double for the nearly 3.2 million people currently employed as delivery and heavy truck drivers. Self-driving trucks will certainly change lives.
Tesla piled on the safety-related bits, too. The battery is reinforced to keep it from exploding or catching fire or what not in the event of a crash, the reinforced windshield glass shouldn't chip or crack, and on board sensors will look for the signs of jack knifing and adjust power to the individual wheels to keep everything in line.
The long-anticipated Tesla Semi truck has a range of 500 miles on a single charge and can gain 400 miles with just a 30-minute charge from a "mega charger," and its operating cost per mile is 20% below that of conventional diesel semi-trucks.
The American Transportation Research Institute reports that driver pay and benefits account for nearly 40 percent of a shipping company's costs and also a truck drive itself on the highway is relatively simple Compared to navigating city streets swarming with cyclists, pedestrians, and unpredictable motorists, keeping any vehicle within its lane on the open road and maintaining a safe following distance is a breeze.