How to use Lockdown for NEET preparation?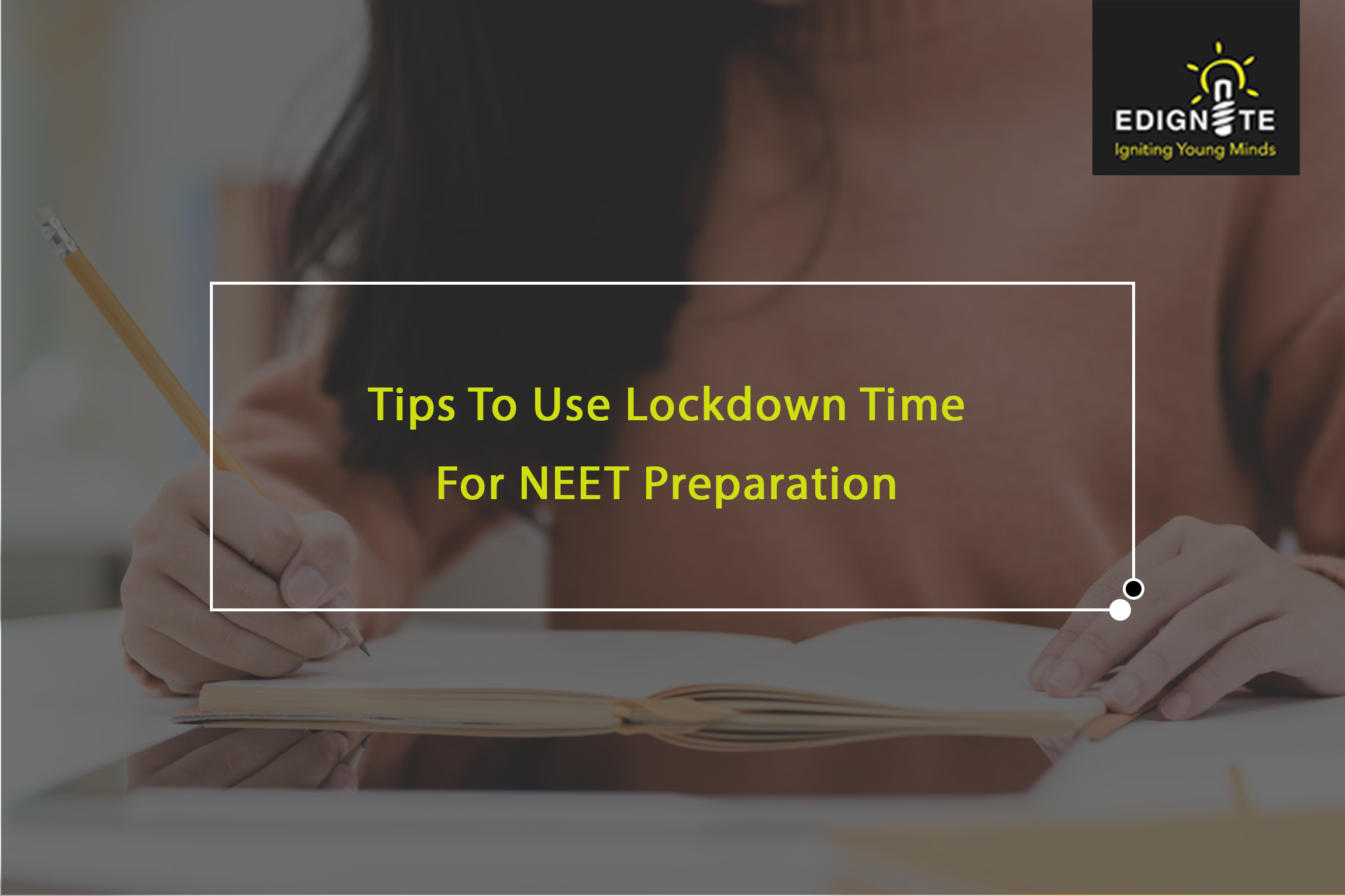 The National Testing Agency (NTA) has postponed the NEET 2020 exam due to the COVID-19 pandemic. The exact date of the exam will be announced later after assessing the situation. With the announcement of nationwide lockdown, medical aspirants must be juggling on how to prepare for NEET during the lockdown. Therefore, NEET 2020 preparation tips are something candidates should be aware of.
Often it is witnessed that students work restlessly for board exams and do not get enough time to prepare for NEET. The key to crack a good score in the NEET exam is the thorough revision and the lockdown period can be helpful to do the same. Edignite here will offer you a NEET 2020 preparation plan so that you can use a lockdown in an effective manner.
NEET 2020 Revision Tips
Some of the revision tips for NEET-UG 2020 preparation during coronavirus lockdown are as follows.
Focus on critical topics

The lockdown period is the perfect time for the NEET aspirants to focus on critical topics as they require more time. Based on the weightage divide the topics according to your personal difficulty and stay focused on it.

Make use of online resources

Many ed-tech / online platforms offer NEET-UG 2020 classes. They have video lectures and online test series on NEET. Hence, now is the best time when you should take up these test series and make use of such platforms.

Prepare important notes

While revising, make a note of important formulas that work as a quick guide to revise ahead of the exam. Firstly, understand the concept and then write in your own words so that it's easier to revise in the last moment.

Create a proper study schedule

While preparing a time table for NEET-UG 2020 exam, make sure that you keep a few hours for relaxation. Studying without breaks can take a toll on your mental health. Follow some relaxation techniques such as meditation, yoga, and listening to music.

Use Social Networking Channels

Form peer groups on platforms like WhatsApp or Telegram which will be helpful to stay connected and clarify the doubts. Talking to each other on these will also help students to stay motivated and do better in the NEET exam 2020.

Take care of your health

While preparing for NEET during the self-isolation at home, make sure that you and your surroundings are absolutely clean and fresh. Do not fall sick and get pampered. Take proper care of your diet and health.
Edignite hopes this article you in coming up with the best revision plan for NEET 2020! Good luck.
Tag:best NEET preparation tips, best revision plan for NEET, how to prepare for NEET during lockdown, national testing agency, NEET aspirants, NEET exam, NEET exam preparation, NEET preparation, NEET preparation tips, NEET Revision Tips, tips for NEET exam preparation, tips for NEET exams, tips for NEET-UG preparation, use lockdown for NEET preparation