About us
The 33 year churning educational & pedagogic experience of Aditya is the foundation of Aditya Degree College at Surampalem. Aditya Degree College guiding factors are inspired by internationally accepted values, such as the principles of the United Nations Global Compact. These principles seek to establish a process of continuous improvement of the management Institutions education to develop new generation business leaders capable of managing the complex challenges faced by business and the society at large. Taking the cue from these guiding factors Aditya Degree College adapts its curricula, research, teaching methodologies and institutional strategies to suit the new business challenges and opportunities.
FEATURES OF ADITYA DEGREE COLLEGE - Beyond the Classroom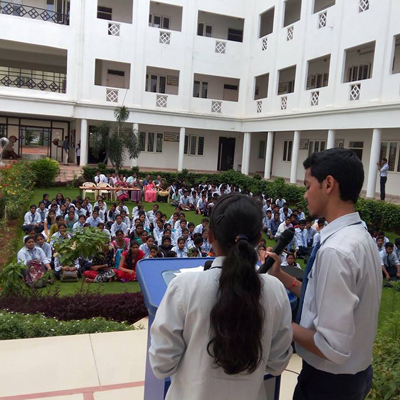 Business Round Up It is a practice @ ADITYA DEGREE COLLEGE that a weekly current affairs program presented to and by the students to enhance their general awareness. It is a sublime platform for students to enhance and exhibit their communication, presentation skills, etiquette and public speaking skills.
Crescendo In house Club wise competitions are conducted among the students to identify the exquisite talents.
Clubs & Communities Clubs are considered as networking lifelines for students. Clubs at ADITYA DEGREE COLLEGE are formed to harness the skills of students in their area of interest. The various clubs of ADITYA DEGREE COLLEGE are:
Marketing Club - Students to improve their marketing skills by undertakes various surveys, presentations, Business Plan analysis etc
Finance Club - It is intended to promote the enthusiasm of students in finance through Budget discussions, Inspection of financial statements and Case lets
Human Resources Club - Students are trained to improve the dexterity in decision making skills through Case based discussions, Quizzes, Role plays.
Information Technology Club - Students are engaged in Interactive lecture series, working on various software modules etc to promote their IT zeal.
Quiz Club - It helps the students to keep an eye on current affairs, business scenarios which helps them to understand the business analytics .
Non Functional Clubs - Art and Crafts Club, Singing and Dancing Club, Dramatics Club, Public Speaking club, Presentation skills. Students can join any of these activity clubs according to their interests.
Quiz Club - It helps the students to keep an eye on current affairs, business scenarios which helps them to understand the business analytics .
Case based Pedagogy using Harvard Business School's publications & other reputed sources. Students are presented with real or hypothetical business situations where the students are encouraged to come up with solution which calls for mastery of various skills.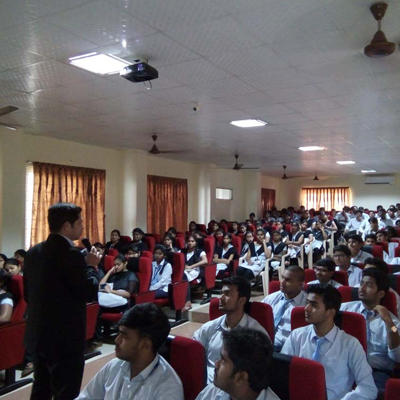 Guest Lectures and Workshops Guest lectures and self development workshops are organized on a continuous basis to give an added dimension to courses at ADITYA DEGREE COLLEGE, SURAMAPALEM. The fascinating lectures on various topics boost the confidence and give practical exposure and interaction to the budding managers.
Industrial Visits ADITYA DEGREE COLLEGE, SURAMAPALEM, always emerges as winner when it comes to industrial interaction. With first hand and practical information about the key functioning of various industries, students become more efficient and competent in their respective field of work. Planned visits to Industrial Houses and Business will form the layer of enhanced knowledge - translating their theoretical quest into practical exposure.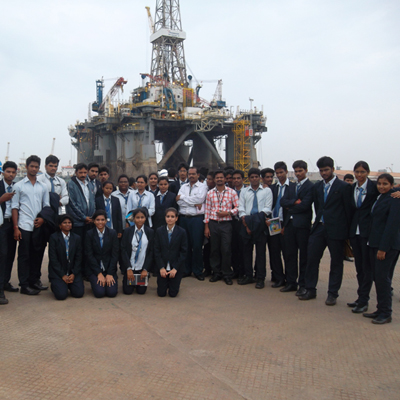 Latest
News