An ideal Internship programme
"One goes through school, college, medical school and one's internship learning little or nothing about goodness but a good deal about success"

Economy is becoming more global by the year. Competition for good jobs is always on the rise and continues to increase and landing a job in this tough economy is no easy feat-especially for freshers even with good grades. There is a need for every student to have something extra to stay in the competition. One can greatly enhance classroom learning by gaining real world experience through college student internships. The old adage says "It's not what you know, but who you know." In today's competitive job market - "it's what you know and who you know that often makes the difference."

Internships are work-related learning experiences that provide students with opportunities to gain knowledge and skills in a particular career or field that he/she chooses. Internships provide an opportunity to experiment and pursue careers that match academic and personal interests. As a career builder, internships are a chance to gain exposure to fields of interest without the need for a permanent commitment.

Internships allow students to beef up their resume and make valuable contacts that can be essential for getting that ideal job upon graduation. Internships are the best way for college students to get the needed job experience. Internships also give students the opportunity to gain self-confidence. The purpose of an internship is to provide a meaningful learning experience for students. Internship experience is intended to help the student to close the gap between the school and the work environment.

Broadly stating, internships render the most needed experience to novices in areas like networking, resume building and time management to receive the required career foundation in the real world experience.
ALEKHYA RAJASRI

180218300134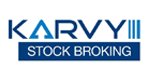 VATTIKUTI VEERA VENKAT

180218300129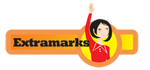 MANDALA V V SAI TEJA

180218300066
MANASWINI PABOLU

180218300086
aashaman foundation
DEVASENA

180218300119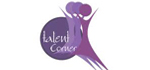 RACHANA
180218300102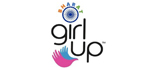 Dasari Venkata Surya Teja

180218300029
Blackbuck
Dindi yaswanth

180218300030
Blackbuck
Dayana Nitla

180218300084
Supply street
Rashika sinha

19P31E0049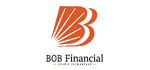 Palika Trimurtulu

YANAMALA NAGA SATYA AMALA ROHINI
16PGDM008
SANA SITARAM

16PGDM009
YALAGADA ASHOK KUMAR

16PGDM010
S RAMYA KRISHNA

16PGDM013
NIMMAKAYALA MOUNIKA

16PGDM014

ALOKAM SWATHI

16PGDM016

B GOPI KRISHNA SINGH

16PGDM027
MARADAPU JHANSI

16PGDM028

PALLEKALA CHANDRA SHEKAR

16PGDM030
CH SURYA PRAVALIKA

16PGDM032
KAMANA SUJITHA
16PGDM034

MEDIPUDI L S S N MURTHY

16PGDM037

PADAVALA MUKESH

16PGDM043
Doma Prasad

15A91E0026

Golla Rajeev Palu

15A91E0011

Gundu Ganesh

15A91E0029

N. Venkata Sriram Charan

15P31E0049

V. K. Nelson Kumar

15A91E0016

ANKITA CHAUDHARY-SUPREME-

14PGDM021

KOLLURI S P VARDHANA MAHALAKSHMI

14PGDM017

MANDUVA SAI MANOGJNA

14PGDM006

SEELAM SUBHASHINI
14PGDM011

BATCHU BHAGAVAN KANAKA RATNA SUNIL

14PGDM001

J. BHAVYA

14PGDM034

D. Hemanth

14PGDM012

SHREYASH SINGH

14PGDM015
V Hanuma Kumar

14PGDM027

KALA KRISHNA VENKAT SAI

14PGDM032

P. Deborah

14PGDM002

VIJAYA MOULI
14A91M0043

BHADRACHALAM VIJAY ROHIT

14P31M0003

BOLISETTY KAVERI

14P31M0005

CHEEKALA NARAYANA MURTHY

14P31M0006

DUGGIRALA AJAY KUMAR

14P31M0010

KANTASPURTHI NEELAKANTA SATYA VARA PRASADA RAJU

14P31M0015

KUNISETTY NAVEEN REDDY

14P31M0019

CHAKRAVARTHULA ROOPINI

14A91M0004

CHOLLANGI SAI LAKSHMI

14A91M0007

KALA LALITHA

14A91M0013

KILLI SURYA LAKSHMI THULASI

14A91M0016

PANTHAM MANEESHA KIRAN SUDHA

14A91M0025

A. HARISH RAJU

14P31M0001

BANDARU NAGA RAMA PRADEEP

14P31M0002

CHIKKALA SRI SATYA GAYATHRI HARI CHANDAN

14A91M0005

GOKARAKONDA RAJA

14A91M0012

KARAGANI SAI KRISHNAM RAJU

14A91M0014

KONAGALLA SRIKANTH

14A91M0017

MALLADI SATYA SAI VARAPRASAD REDDY

14P31M0020

PADALA SUNIL KUMAR

14A91M0024

ROHAN KUMAR JAIN

14A91M0030

SARIDE VENKATA TRINADH -
14P31M0033

TANGATI KUSU RAJU

14A91M0039

ADDURI AMULYA

14A91M0001

LEELA SRI SWATI BATCHU

14A91M0021

ALAGINGI JYOTHISH KIRAN

13PGDM001

ARUVILLI RAMYA KRISHNA

13PGDM002

BURULA SAI

13PGDM005

CHALAMALASETTI RAGALEELA

13PGDM006

D.T.SIVA SRINIVASA REDDY

13PGDM007

DAMARAJU RAMYA RANI

13PGDM008

EDA SURAJ PAUL

13PGDM009

GANTA RAJESH

13PGDM010

GUBBALA SRI HARISHA

13PGDM011

GUNISETTI SATYA KEERTHI

13PGDM013

JANGAREDDI NEELIMA

13PGDM014

JONNAGADDA JAMES VIJEKAR

13PGDM016

KALLA NARESH

13PGDM017
Finance
KARRI SATYA KRISHNA KUMARI

13PGDM018

KUTIKUPPALA YAMINI

13PGDM019

M.RAVINDRA VIDYA SAGAR

13PGDM020
VC Soft
MANCHALA VENKATA RAVITEJA

13PGDM021

MASA SARATH KUMAR

13PGDM022

MUMMIDI VEERA RAJA

13PGDM024

NALLAMELLI RAJASEKHAR

13PGDM025

NETHALA SUDHA SRAVANTHI

13PGDM026

PALEPU VEERABABU

13PGDM028
Finance Company,
Ramachandrapuram
POTHARAJU LAKSHMI PAVANI

13PGDM029

PYNDA RAJA VARDHAMAN

13PGDM030

SHEIK ALI

13PGDM031

SINGAVARAPU LAKSHMI SOUNDARYA

13PGDM033

VELU DIVYA

13PGDM035

VYDADI SATISHKUMAR

13PGDM036

DHANARASI ROHITH

13PGDM037

BURRI SURYA GANA TEJA

13PGDM038

CHINNAM VEERA PRASANTH REDDY

13PGDM039

VUYYURU RATNAGOPI

13PGDM040
Finance Project,
Guntur
SURATHU VENKATA TANMAYA

13PGDM041

BODDANI BHARGAVA SAI

13PGDM042

SURYANARAYANA REDDY PADALA

13PGDM044
Finance Project
Kakinada