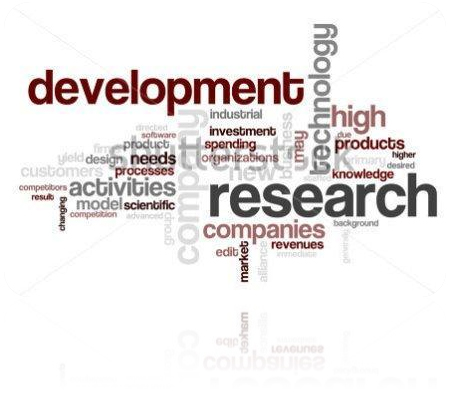 Research and Development Cell
Research is the backbone of academics. It simplifies concept building and transforms new ideas into innovations in pursuance of a new era of passion for researches. Each finding gives immense pleasure and multiplies enthusiasm towards achieving target.
The Research & Development (R & D) Cell of AGBS facilitates and encourages research culture among the faculty and students. Its prime role is to create contacts with the real world and promote research through a range of publications.
The Research and Development Cell is functioning with the following objectives:
To create awareness and opportunities in Research and Development among the students & faculty and to create Research and Development atmosphere in every department;
To promote research and development in all faculties of Management to enrich the discipline
To foster research acumen in scholars, faculty and students
To organize Entrepreneurship Awareness Camps, Entrepreneurship Development Programmes and Faculty Development Programmes.
To guide them how to present ideas, documentations, marketing skills and finance management support by small training program.
To generate knowledge and ideas to enhance management learning and practice
To encourage industry institute interface through participative internship
To conduct development programs for Faculty, Students and Management Executives.
Organize IDEA competitions for AGBS students.
To organize various guest lectures, seminars and expert talk for startups.
To arrange industrial visit for the students.
To motivate the faculty members of the group for R&D activities in the area of their specialization;
To encourage staff members and students to publish technical papers for publishing in National and reputed International Conferences/Journals;
The Institute has a Research and Development Cell comprising of 6 members. The research committee is Chaired by Dr D. Astha Sharma, Principal.
Mrs. Dr. Astha Sharma, Principal
Mr. V. Surendra, Associate Professor
Mr. D. Meherji, Associate Professor
Mrs. M. Geetha, Assistant Professor