Placement Overview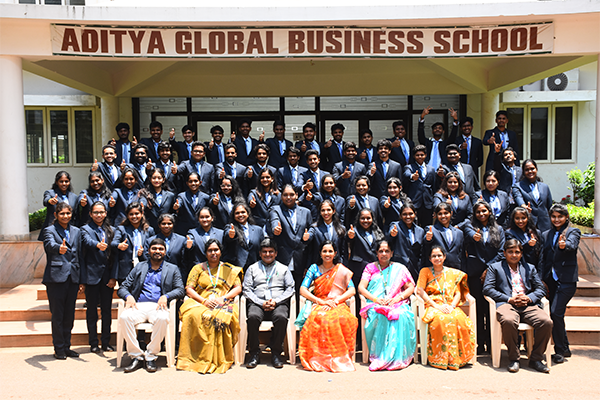 Aditya Global Business School is 10 year old flagship institute and is affiliated with JNTU K, and Adikavi Nannaya University, AndhraPradesh. AGBS has a constantly updated industry relevant curriculum which helps foster an outstanding pool of students in to 'Business Administration, managers. Students are well trained in some of the critical skills like Aptitude communication, teamwork, decision making and crisis management, which makes them 'Business Ready' to enter into corporate world. We also promote a holistic learning where in the students learn from various modes like Business Rounds, Group Discussions, Role-plays and debates which enhances their communication and interpersonal skills.
Through a stringent selection process, AGBS Identify out students with a drive to succeed, a high level of integrity, a sense of purpose, a strong sense of ethics, pro-activeness and an adaptability to change.
We welcome you to explore how AGBS can support your organization's talent and professional development requirements.
The purpose & scope of the placement guidelines is to define the overall structure & processes of the placement, and to structure the roles & responsibilities of the teams working on this process of corporate relation. It is also to maintain the quality standards of the jobs offered and ensure that the whole team work according to the defined processes to achieve the common objective. The guidelines will ensure that maximum number of students get campus placements.