Skating & Chess Champions@apsamp
Skating Champions
We are very proud to inform that our Adityan skaters proved their mettle and Paved their way to the first place in the Competition held at Balayogi stadium  Amalapuram. Conducted by Satyanarayana Memorial Roller Skating Championship. East and West Godavari Skaters took part in it. Winners of the Championship are
1. J.Abhinav                 Senior Level    Xstd
2. Y.Teja yaswanth     Junior Level    VIstd
3. G.Mounika              Junior Level     IVstd
4. I.S.V.Srikiran          Junior Level     IVstd
5.  P.Tejaswi               Junior Level      IIIstd
6. N.Sowrish              Junior Level       U.K.G.
The Principal congratulated the winners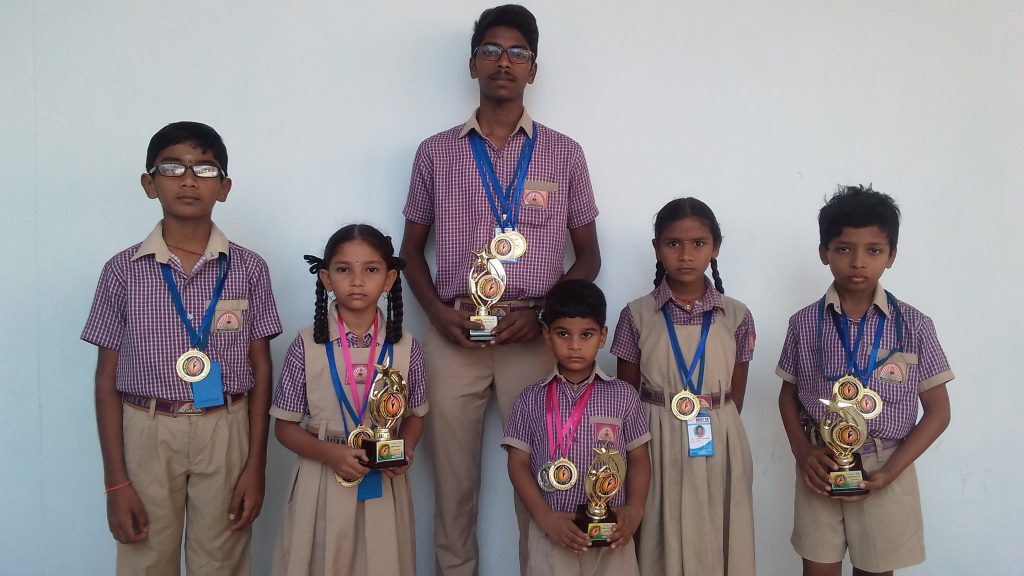 Chess Champions
One more achievement of chess champions. In the chess Tournament which was held in our town. D.S.S.U.Satwik of VIstd secured Ist Place and received 1000/- cash prize along with shield and N.Lohit Kumar of VI   secured V Place.
The Principal appreciated the Chess Champions.