THEME TALK SHOW BY UKG @APSJKP
Little buddies of UKG Rose, Sunflower, Tulip splashed with twittering expressions, highlighted the theme National Insignia. The cuties cautiously connected the insignia of our Nation, giving an illustrious information about our National flower, National bird, National animal, National Sport, National Emblem and National Flag all about our nation. They depicted significance, origin and purpose of the various topics with their tender talk. The parents enjoyed the beautification of the lovable kids and felt elated. They expressed that the program has made their kids strong and sensible communicators. Principal Smt.B.Supraja Rani concluded with graceful remarks and sensitized them towards the advantages of Theme Talk. Later kids and parents were appreciated with certificates and plants.
Stay tune and await the next day show of creative expression……………………….
UKG ROSE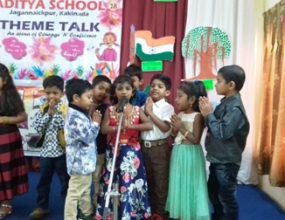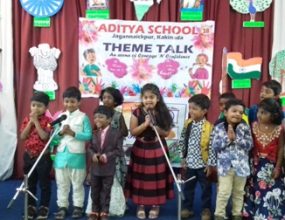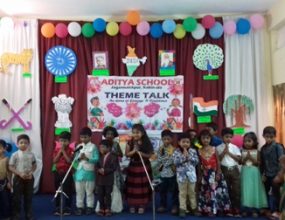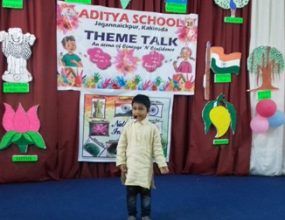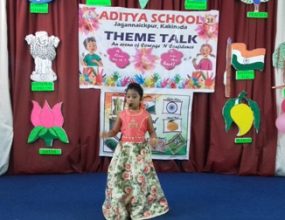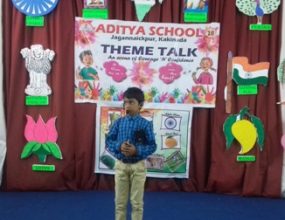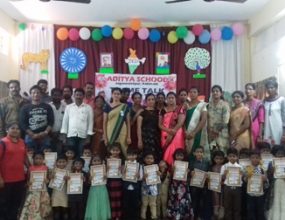 UKG SUNFLOWER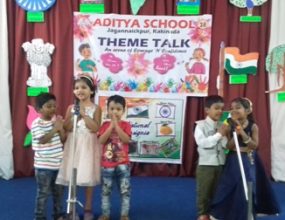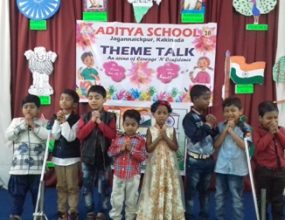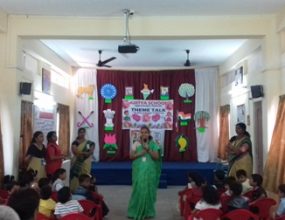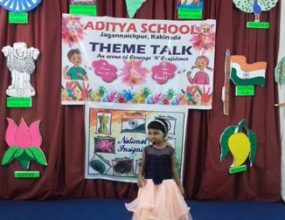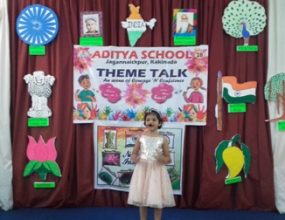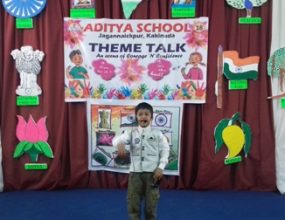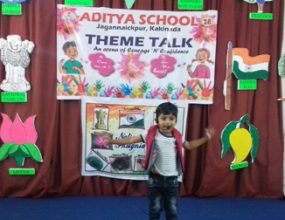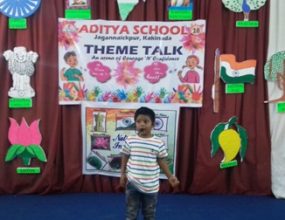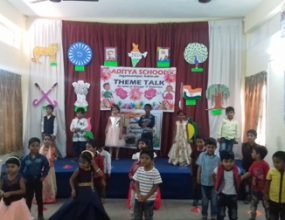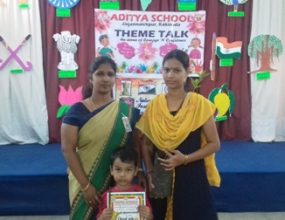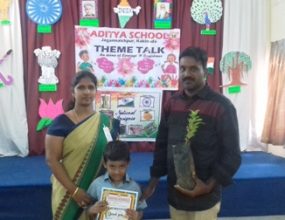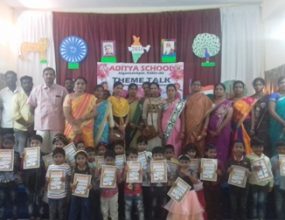 UKG TULIP