CHILDREN'S DAY CELEBRATIONS @APSJKP 2022
Children's Day celebrations took place at Aditya J.Kpur School premises, in a joyous way. The day focused on children and their enjoyment. The day commemorated with immense joy, enthusiasm and magnificence. The celebration began with offering floral tribute to Pandit Jawaharlal Nehru followed by variety of fun filled activities. Some of the exuberant students shared their talk of Chachaji and role of student in the society, were really showed an indelible impact at the children. Master Sidhardh of Std.I Who attired in Nehru, interacted with them, children felt that as if Chachaji came alive. Children are spell bound with the magic show, shown by Mr.Deepak, who is a well noted magician and the former student of Aditya.
Guest of honour Sri.Perla Joga Rao , 16th ward Corporator, Kakinada has immensely filled confidence in everyone. He inspired the students with his noble thoughts and filled spiritual values in them. The Chief Guest Dr. K.V.S.G.Murali Krishna, Director, Academics & Planning JNTUK has motivated the students with life skills and inspired them to be like good citizens in the society. Students are benefitted a lot and also gained humane knowledge.
Principal Smt. B.Supraja Rani wished all the children happiness and added that they are the 'Nation builders' as the future of the Nation is vested in them. She expressed her hope that they would lead the nation successfully to its growth and prosperity.
            Students, who won in the games & sports, different competitive exams, and 'WOW' winners are given medals and certificates. Eventually children were over whelmed and enjoyed their day.             The colourful program has been ended with vigorous vote of thanks of vice Principal Smt. Sri Vidya.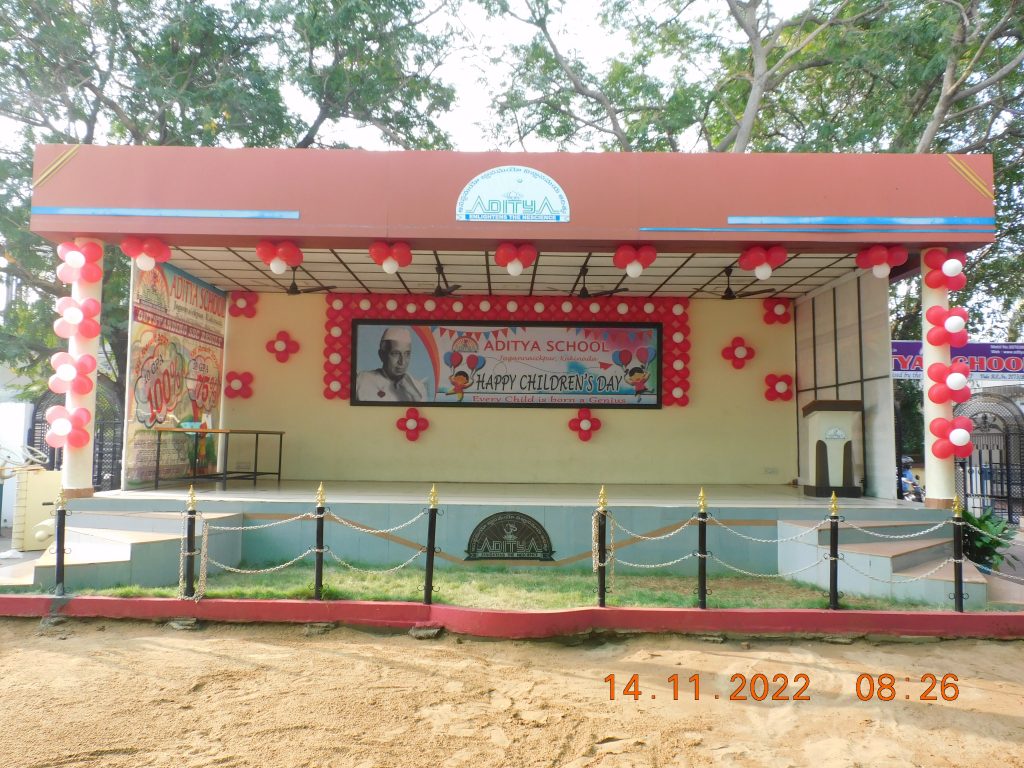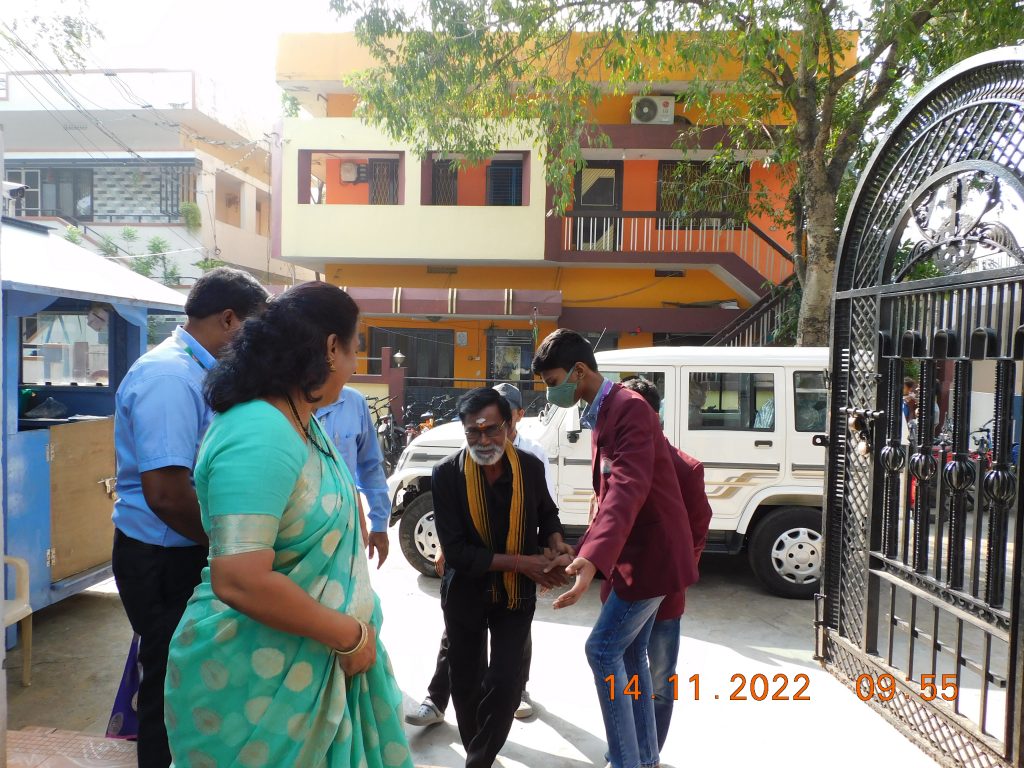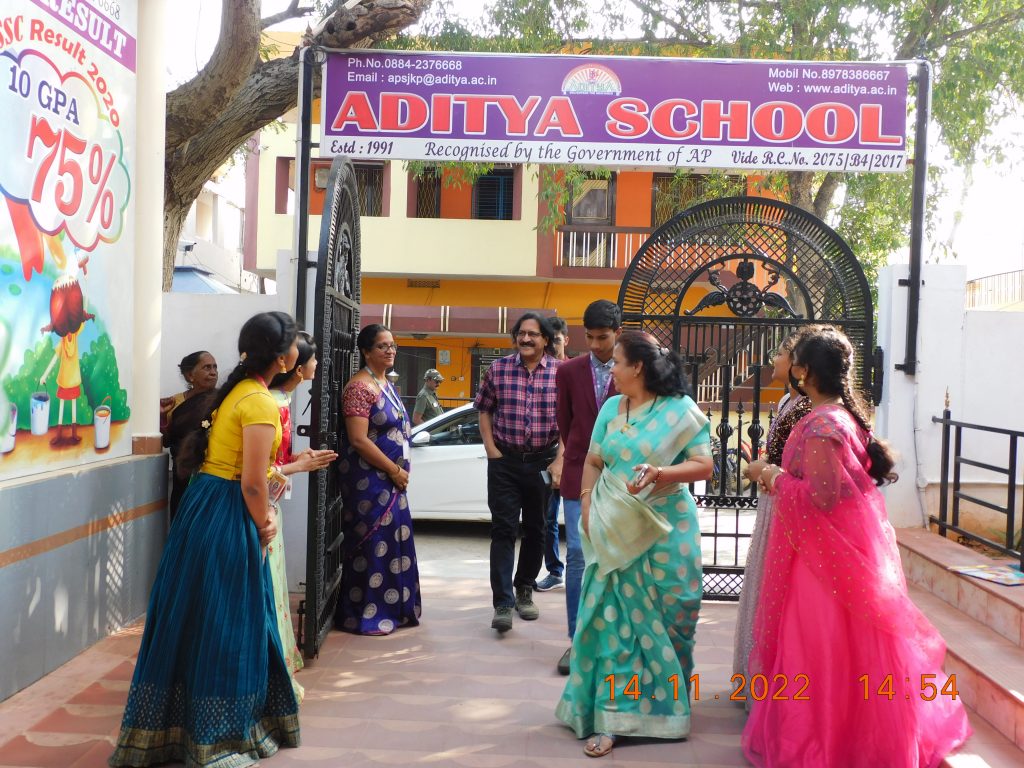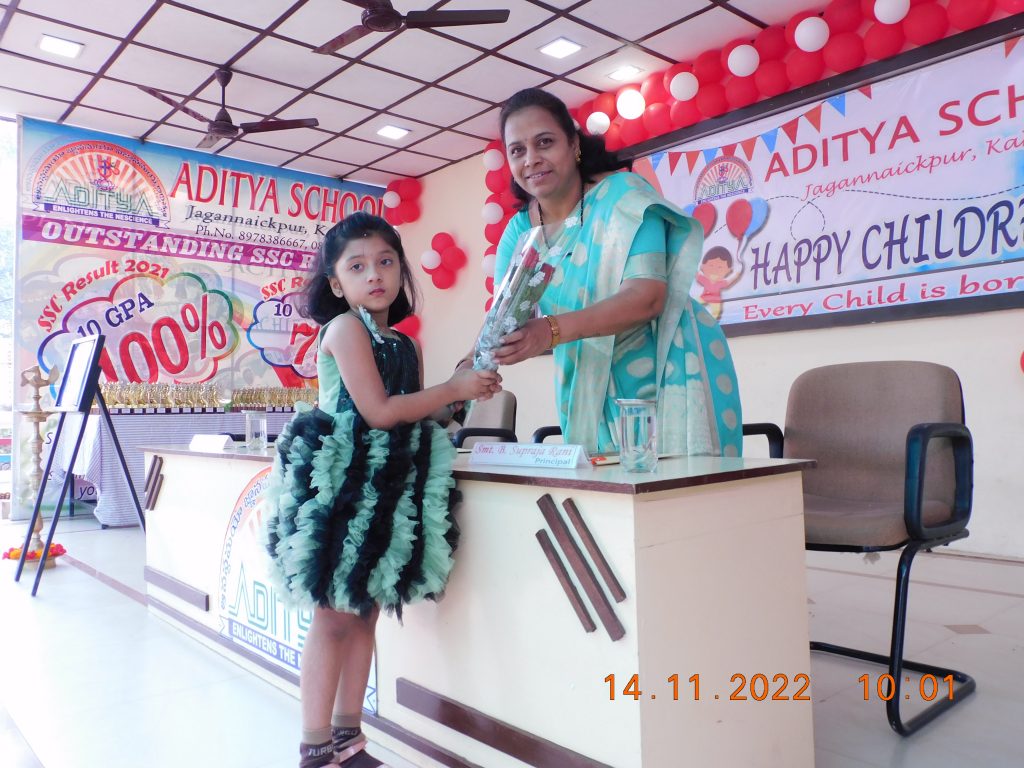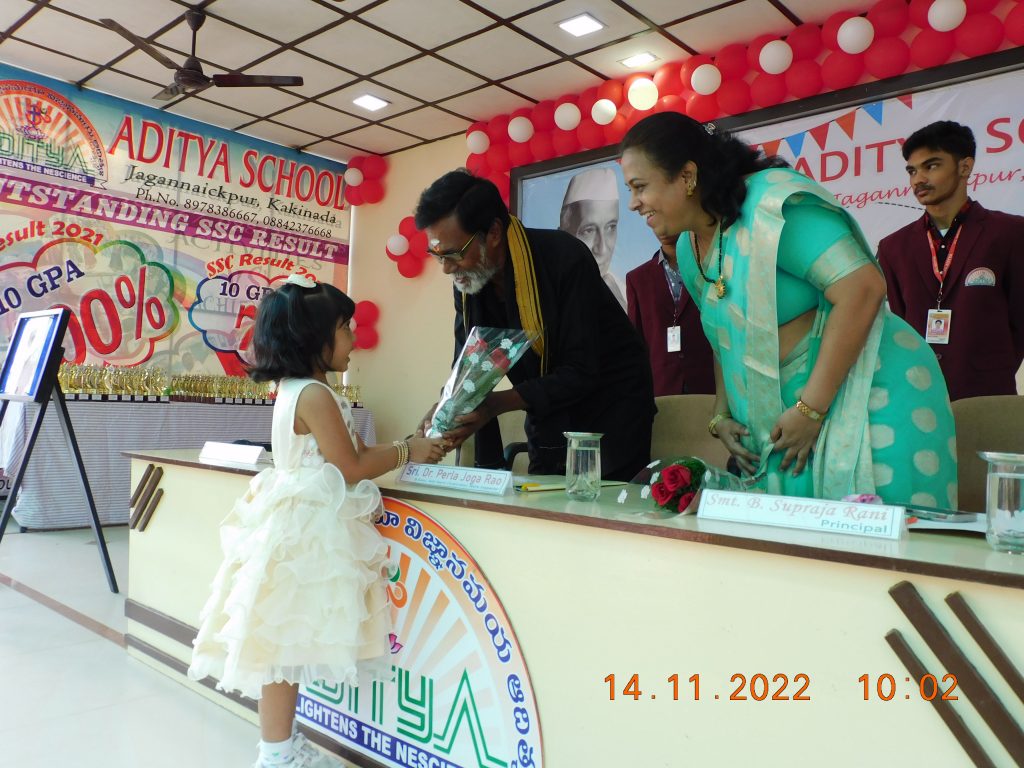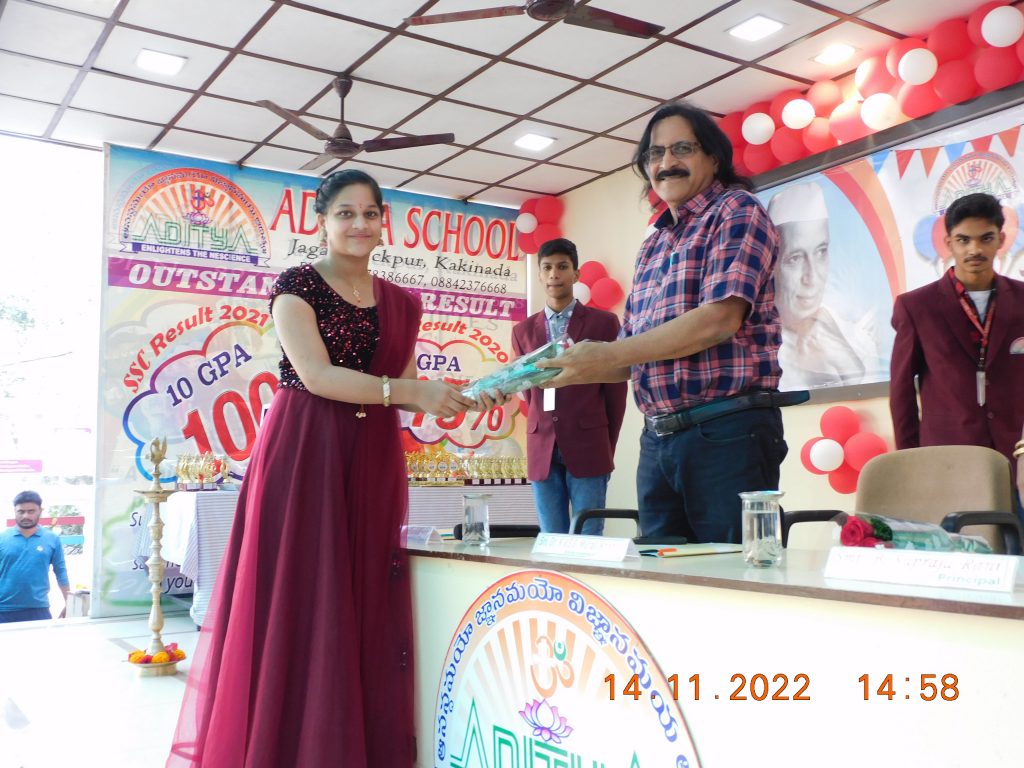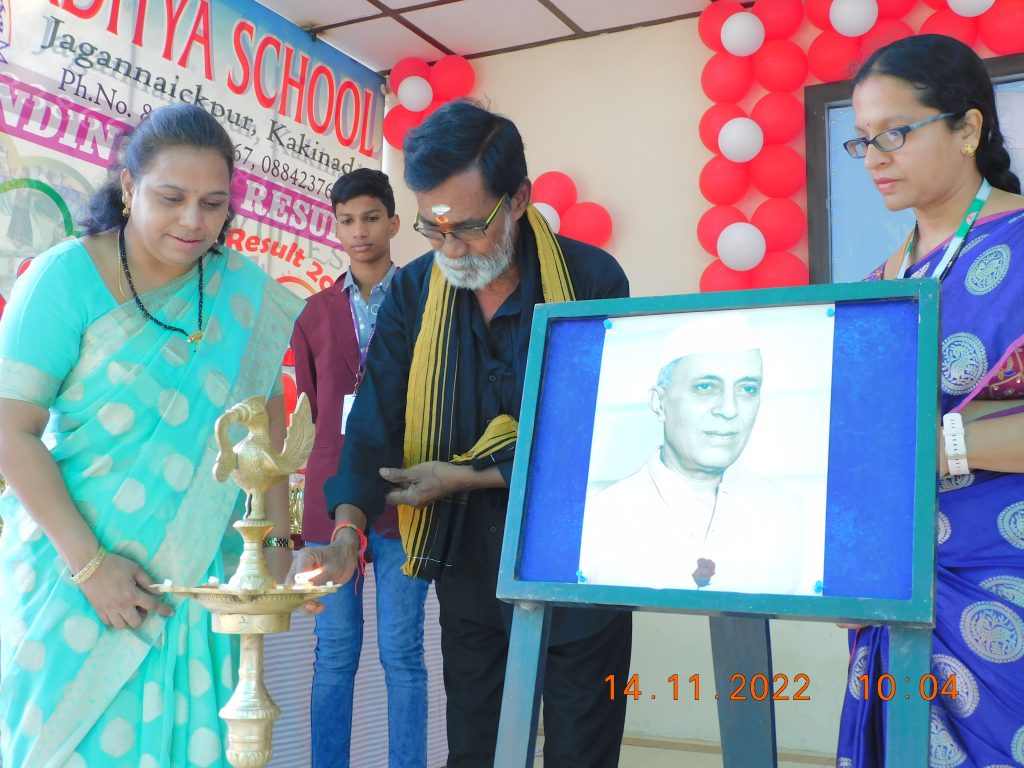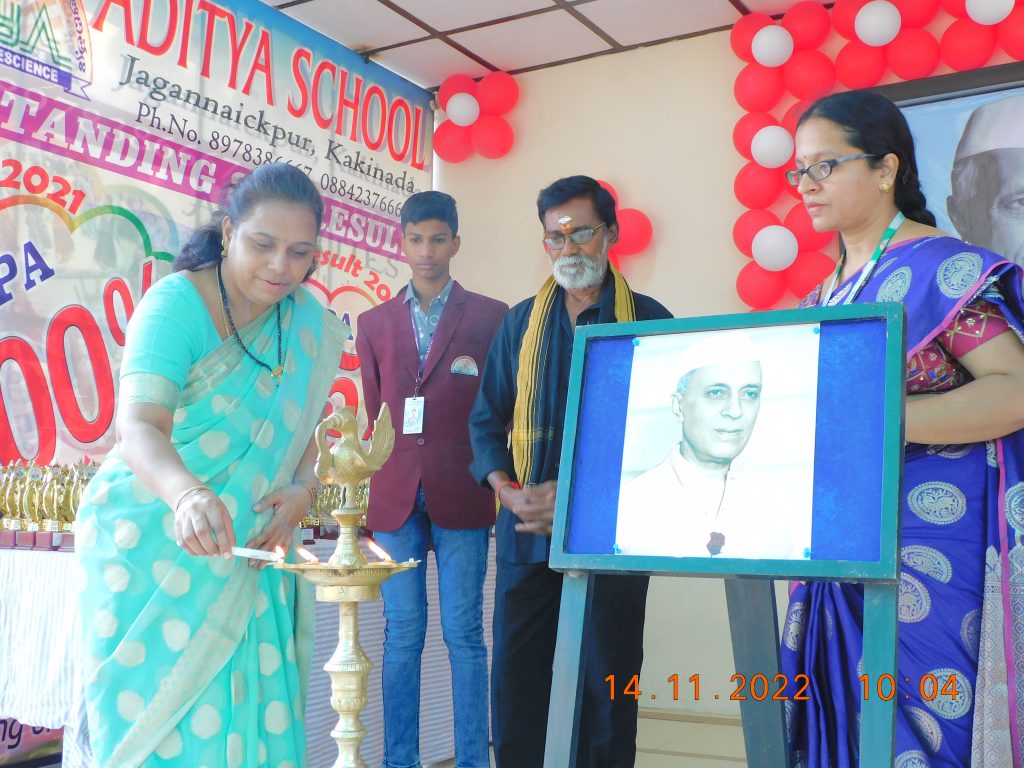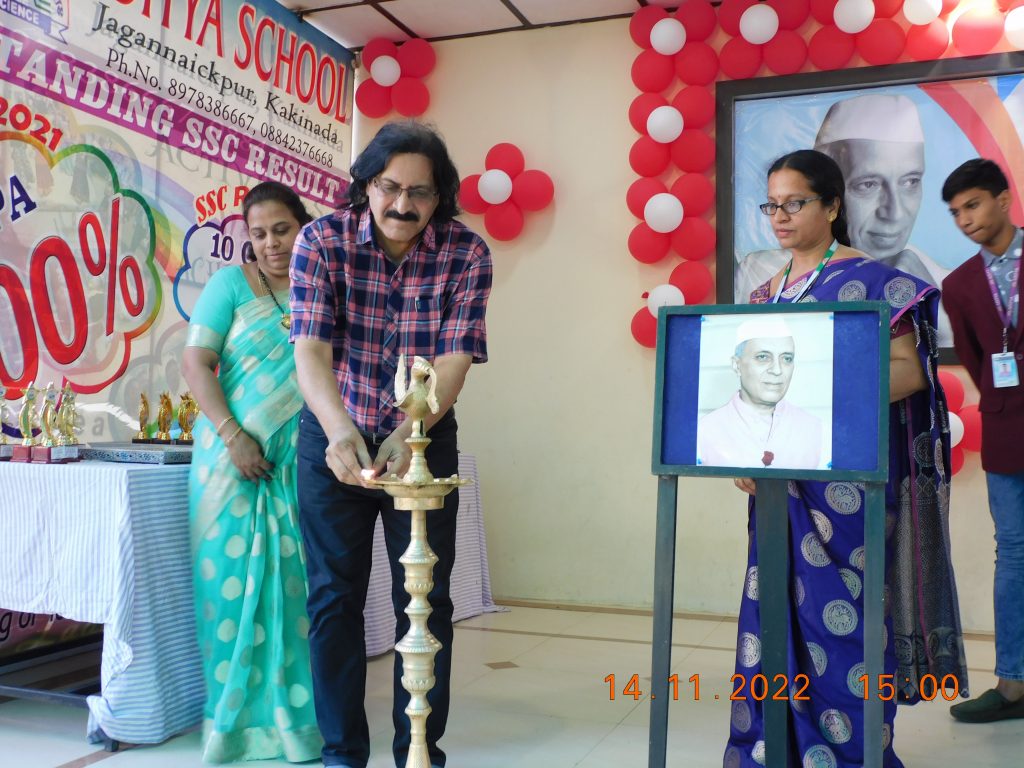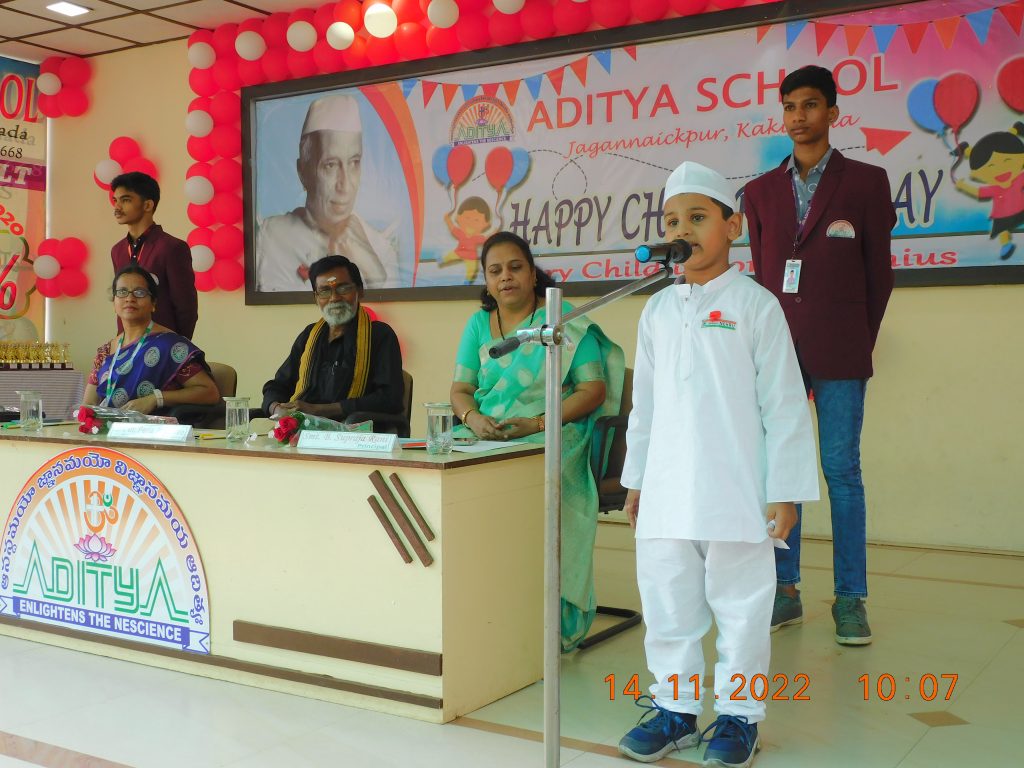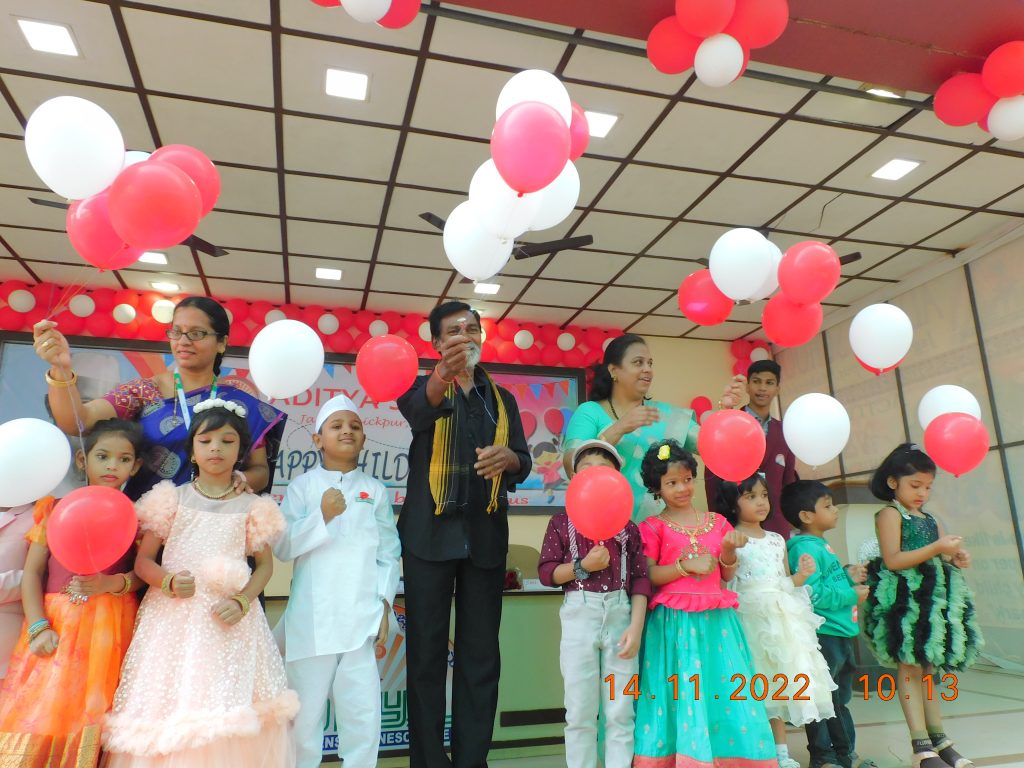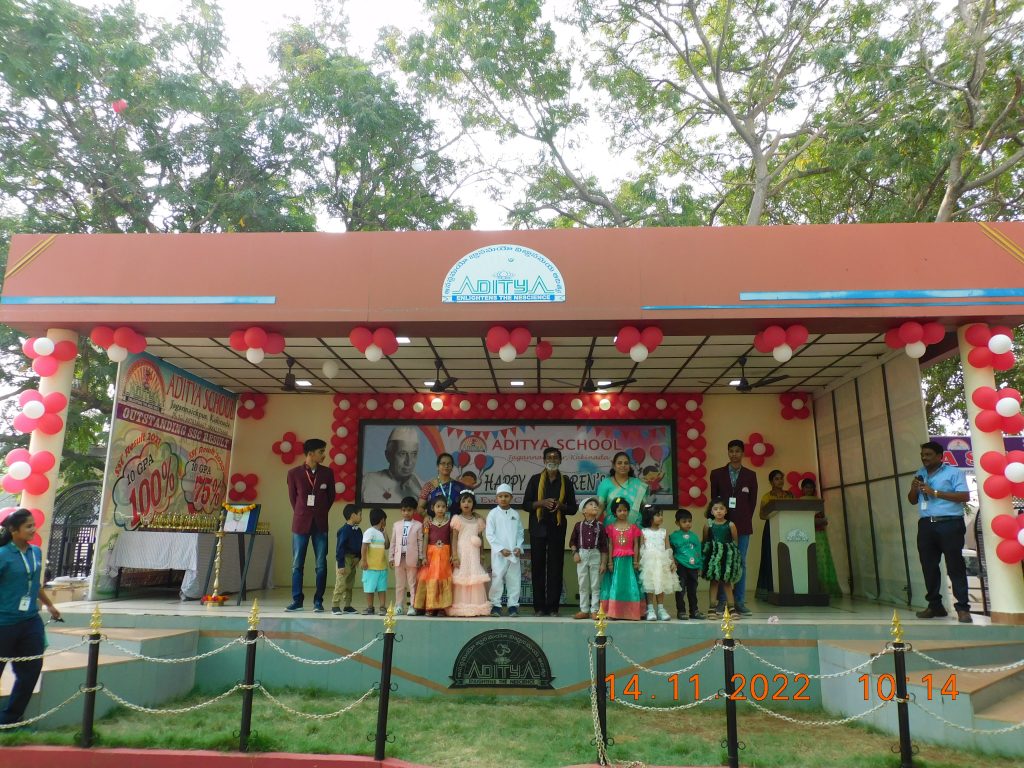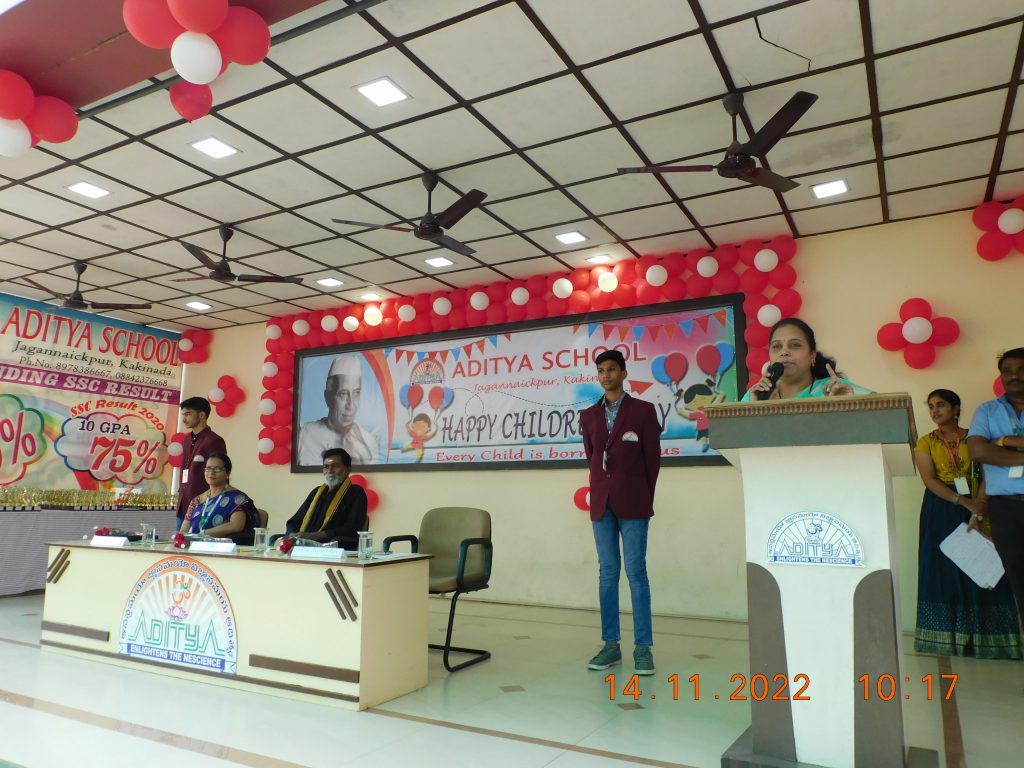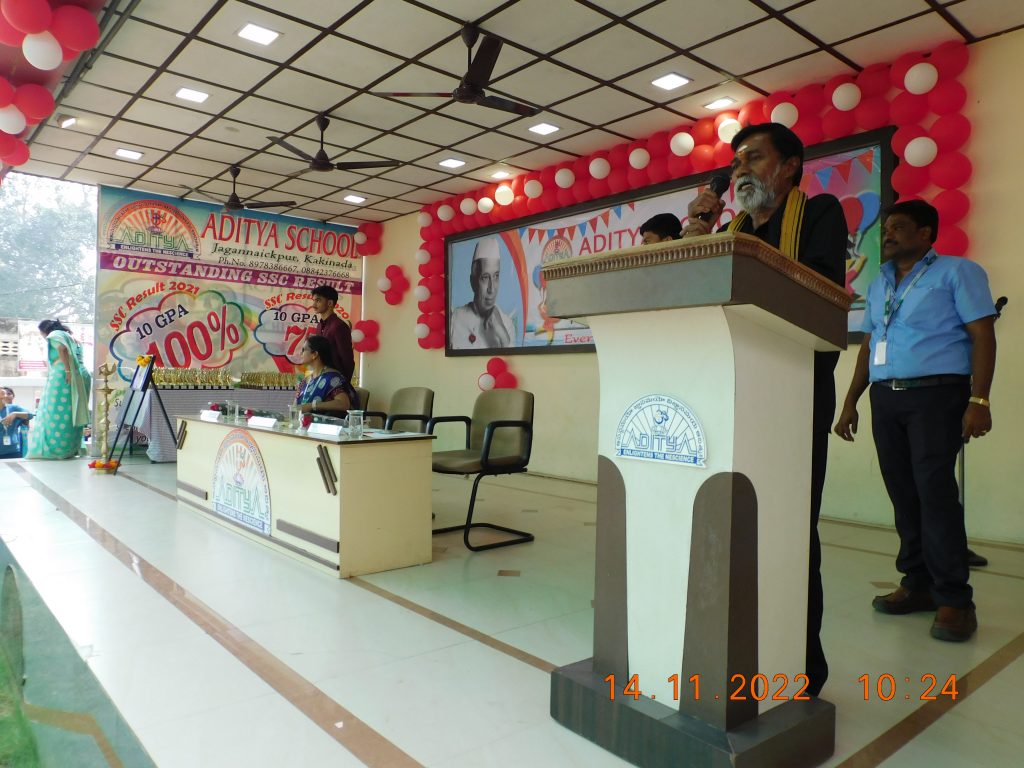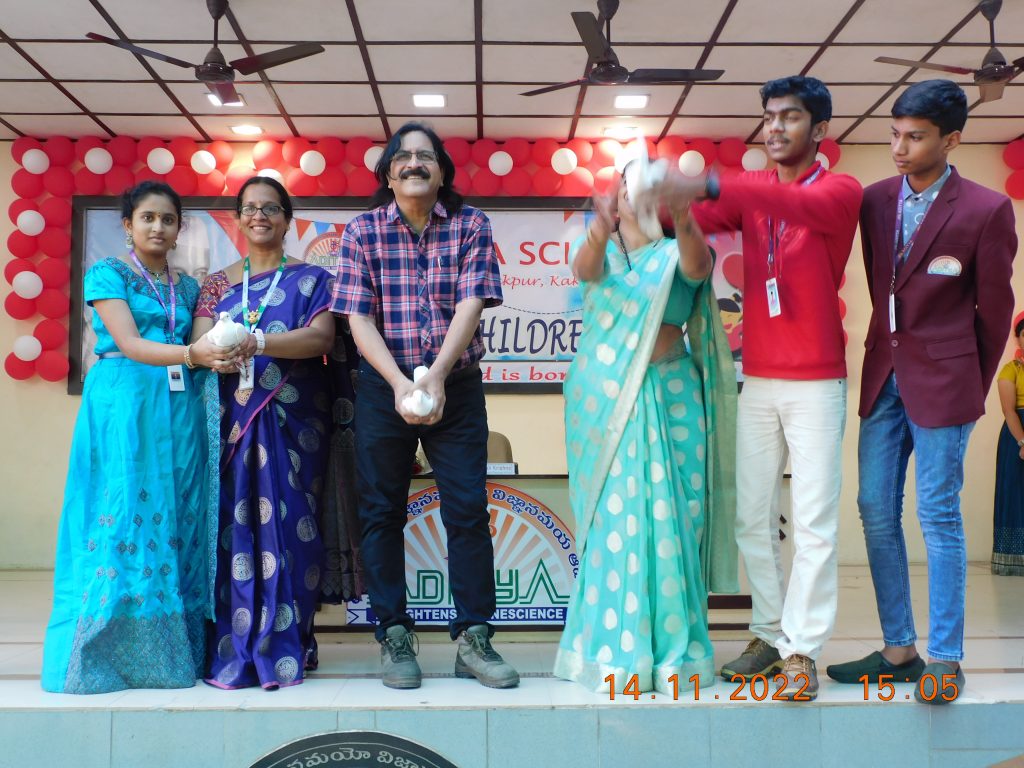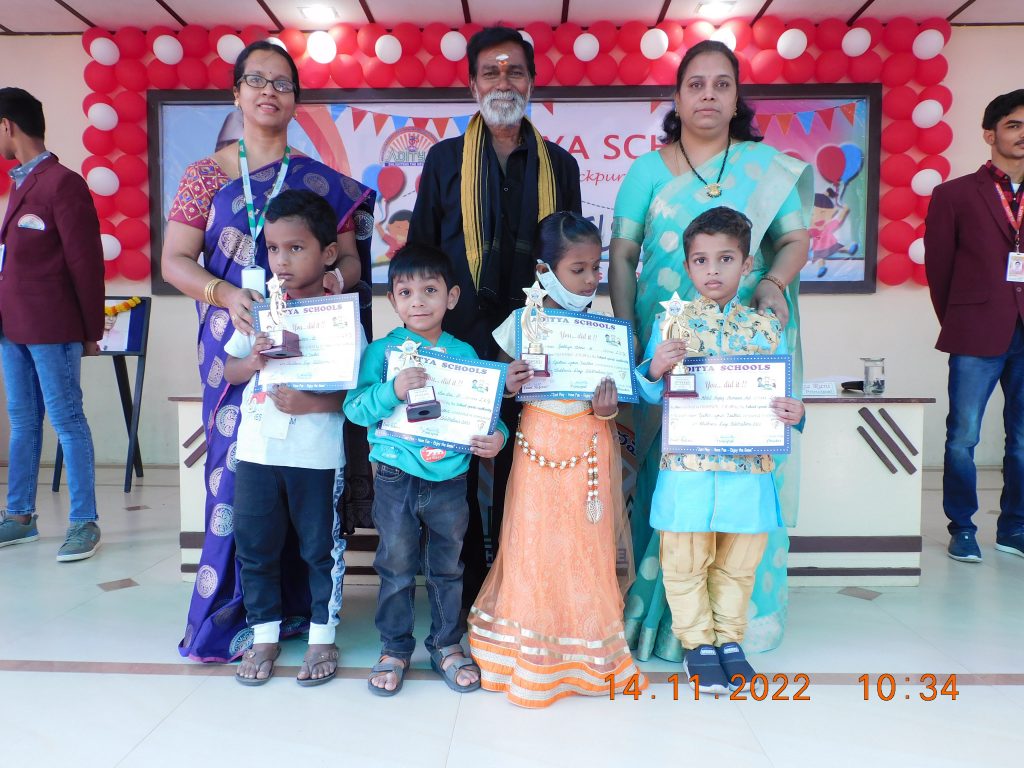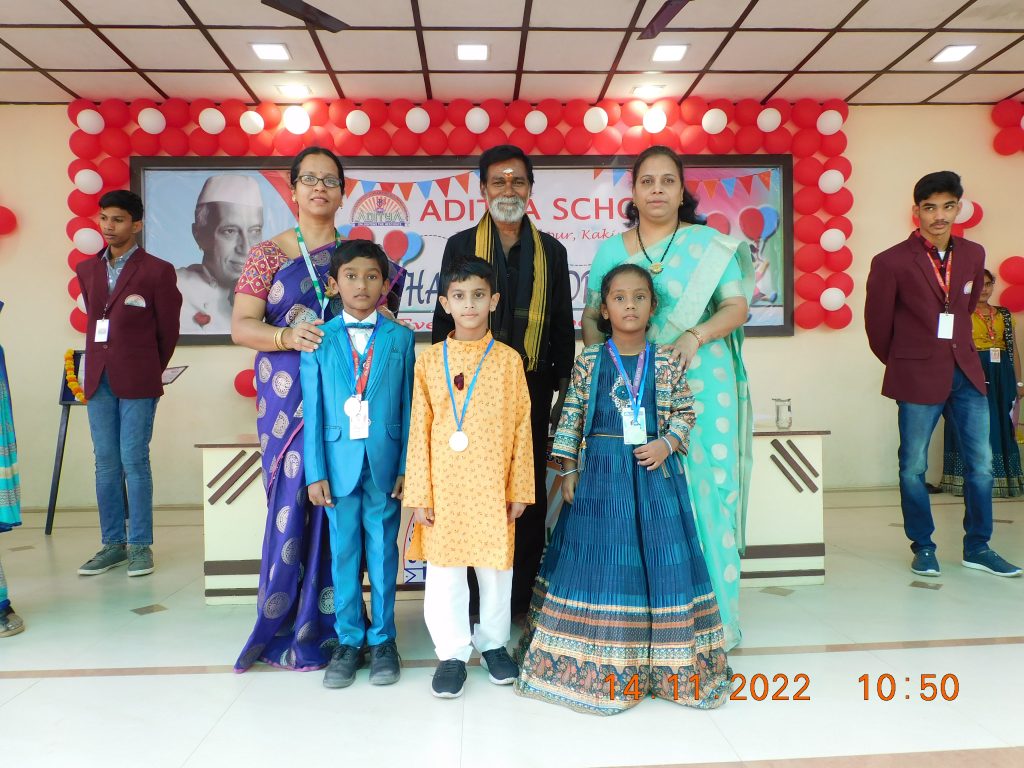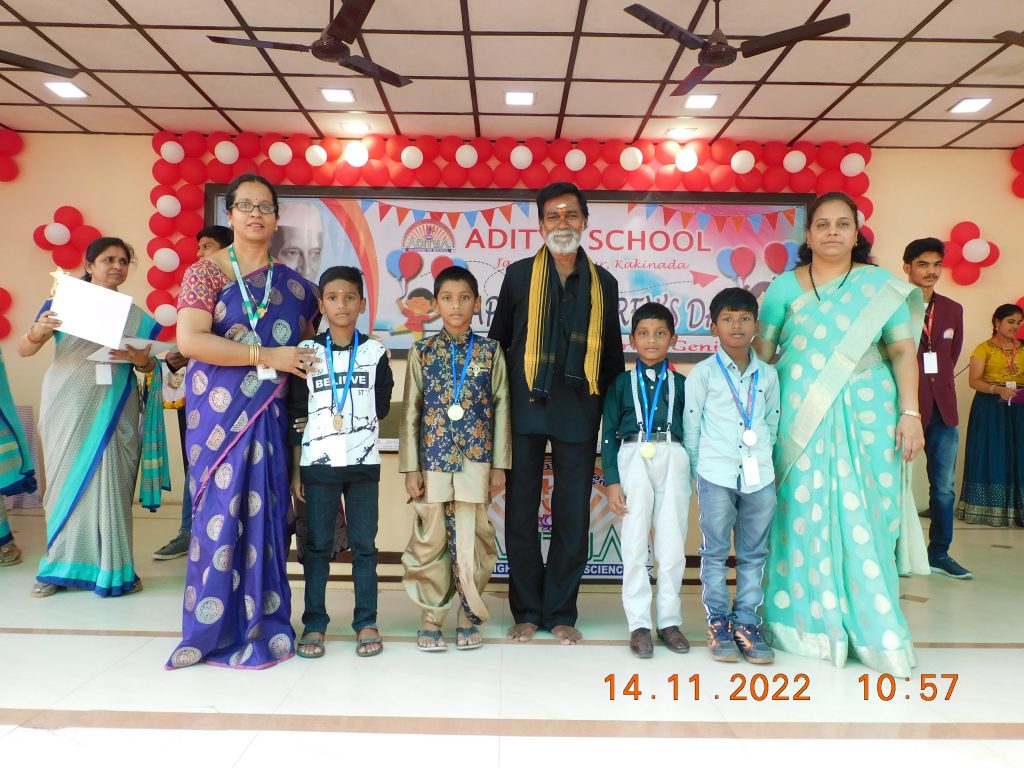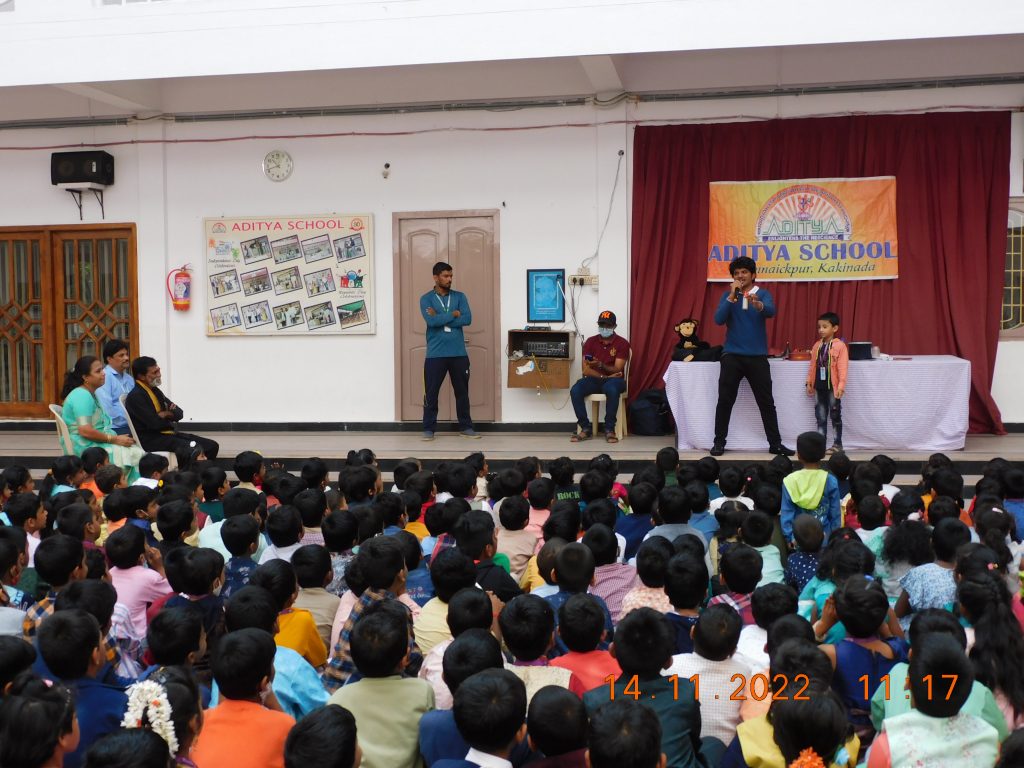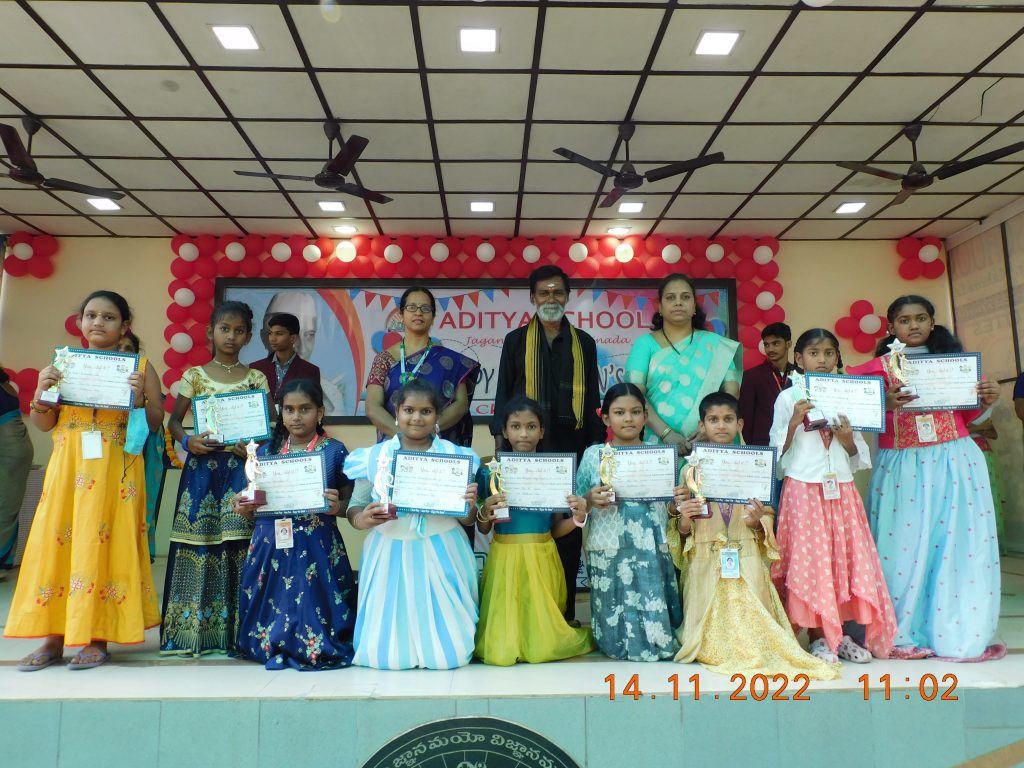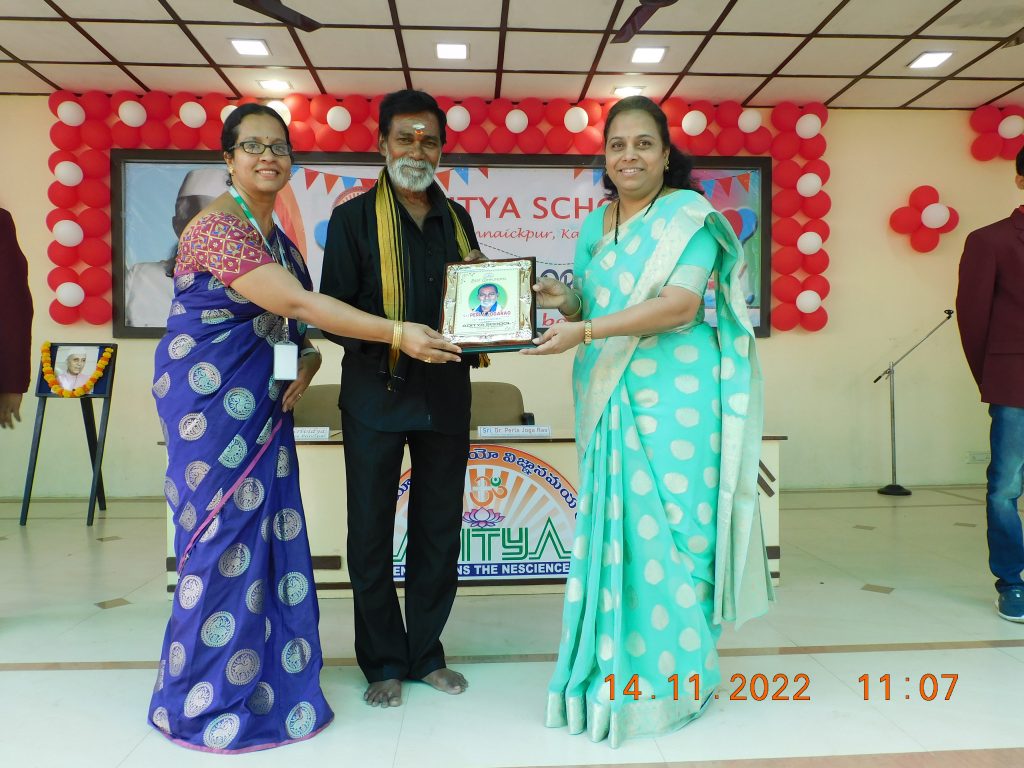 .